Brand Book
Editorial / Illustration / Print / Digital

Brief — This was such a wonderful project to be a part of, every person on the team had a hand in making a part of Hult history with this beautiful keepsake brand book. My part of this masterpiece was to create the activity inserts and then create a layout for each profile of our student/professor from each location on campus from around the globe.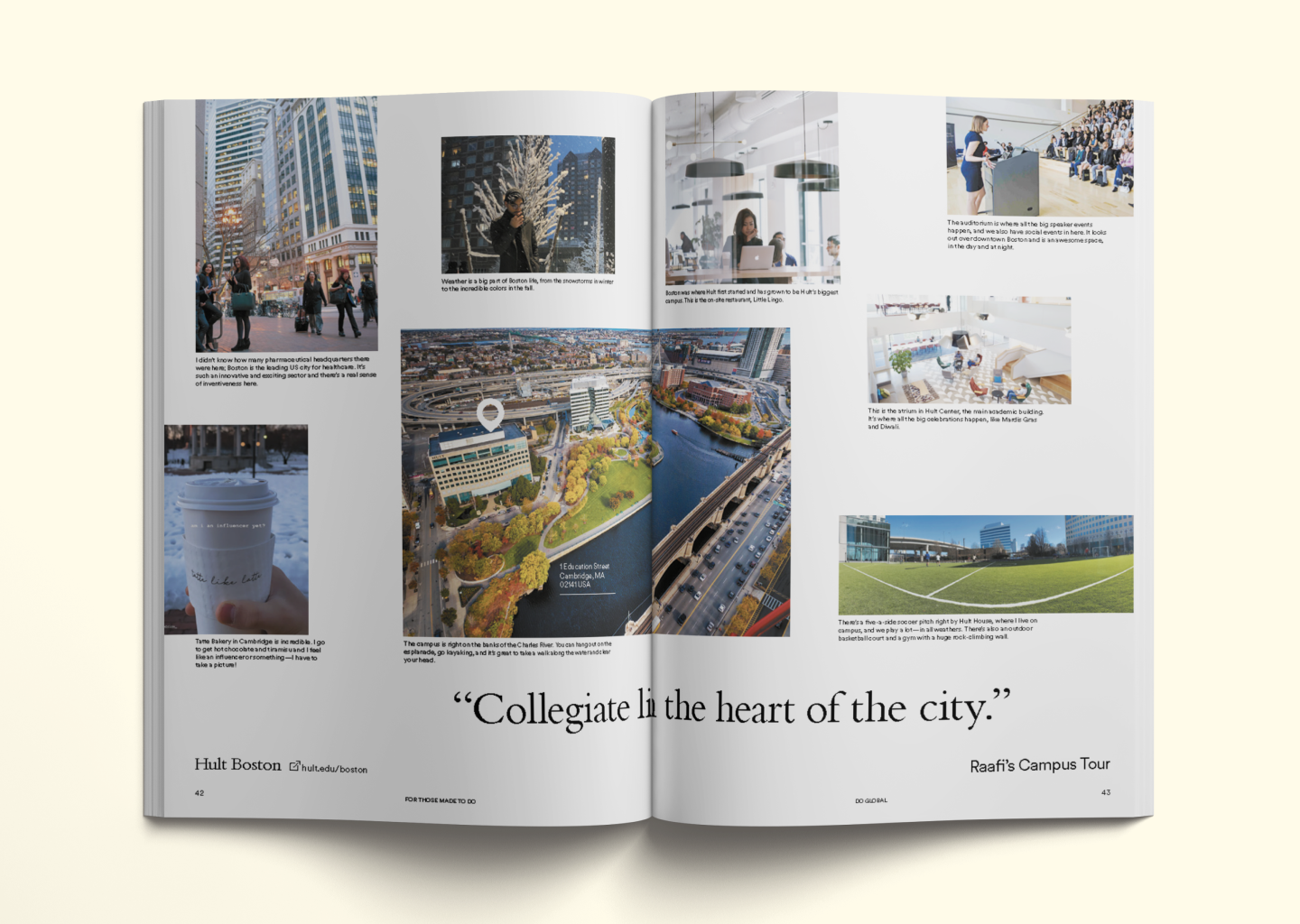 Creating icons that break the brand rules for the activity sheets, from the style of illustration to the colours of the pages, we wanted the user to want to be a part of the brand book and to feel like they want to keep and use it along their Hult journey.